2021 EXHIBITOR PRESENTATIONS
A new feature at Pizza Expo 2021, two exhibitors will host hands-on demonstrations during show hours at the International Pizza Expo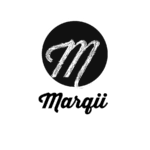 3 Restaurant Marketing Hacks + Your Marketing Questions Answered
Hosts: Eric Bam, Scott Weiner and David "Rev" Ciancio

Wednesday, August 18
Tony G/Demonstration Area
3:39pm-4:30pm
Bad marketing is everywhere! But that's not your fault. You're an operator, you've got employees to manager, a business to run and you want a life outside of the restaurant. You need marketing to be easy and for it to work.
Sponsored by: Marqii

Using Modern Phone System Technology To Increase Revenue And Lower Costs
Speaker: John P. Scully, Founder of PizzaCloud
Thursday, August 19
10:30am – 11:30am
World Pizza Games Area
Most people only consider "lowering their phone bill" when deciding if they should change vendors. Let us show you how a modern, focused phone company can actually increase revenue, lower labor costs and eliminate downtime.