International Pizza Expo 2023
The Largest Pizza Show in the World offers  you fresh content, competitions and events each year! Now in its 39th year, the best is yet to come!
Sunday – Tuesday, March 26 – 28, 2023
Sunday – Wednesday, March 26 – 29, 2023
Tuesday – Thursday, March 28 – 30, 2023
Las Vegas Convention Center – West Exhibit Hall
Las Vegas, Nevada
Tuesday: 10 a.m. – 4:30 p.m.
Wednesday: 10 a.m. – 4:30 p.m.
Thursday: 10 a.m. – 3:00 p.m.
Early Bird Rate – $190 thru February 3, 2023
Buddy Early Bird – $160 thru February 3, 2023
Online Advance – $220 thru March 24, 2023
Buddy Advance – $190 thru March 24, 2023
On-Site Registration – $250
Non-Exhibiting Supplier/Manufacturer – $350 thru March 24, 2023
Onsite Registration – $400
One-Day Pass – $100 – valid for Thursday, March 30 ONLY
A Recent Attendee Says . . .
"The wealth of information that I amassed by simply talking to fellow owners at Pizza Expo has catapulted my business. My own aunt refused to give me her tomato sauce recipe, but that's just fine because 12-time World Pizza Champion Tony Gemignani gave me his recipe in a workshop that was worth every penny. And I am working toward shaving almost 7 percent off my food cost across our four stores because of a free accounting talk at Pizza Expo. You simply cannot put a dollar value on the classes and relationships that you make at the show."
Michael Bozzelli
Bozzelli's Family Owned Pizza Shops
Washington, D.C.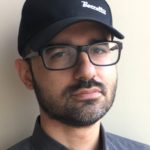 "Here at Caliente Pizza & Draft House the countdown is always on for Pizza Expo, literally. Three years ago I went to the Expo for the first time with my three managers. We were like kids in a candy shop taking in all of the vendors and watching all the competitions. We gained many ideas that we wrote down in our notebooks and brought back with us. We purchased some equipment at show pricing, which is easily the best pricing of the year for many vendors. We loved the seminars and learned a lot that we used when we got home. We left Vegas rejuvenated and counting down till the next year."
Nick Bogacz
Co-Owner with wife Angie
Caliente Pizza & Draft House
Pittsburgh, Pa.