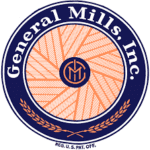 General Mills Prepares to "Doughminate" at the International Pizza Expo
Attendees will have several opportunities to tap General Mills' superhero team of Doughminators™ that helps save pizza makers from crust catastrophes.
MINNEAPOLIS (March 1, 2022) — The Doughminators™ from General Mills Foodservice will be more accessible than ever at this year's International Pizza Exp, ready to arm pizza makers with the skills and knowledge necessary to create signature crusts and prevent crust catastrophes. Taking place March 22-24 at the Las Vegas Convention Center, Pizza Expo is the largest event of its kind and draws thousands of pizza makers from independent and chain pizza restaurants from around the world.
From their deep knowledge of flour to their technical baking skills honed through decades of experience, the Doughminators are a distinct group of individuals who know their dough and have been a staple ingredient at Pizza Expo for more than 25 years. Once again, the team from General Mills will conduct dough demonstrations and host Pizza Crust Boot Camp™ sessions to help pizza makers achieve the perfect pizza crust. Pizza Exo attendees will also be able to chat one-on-one with Doughminators and General Mills dough experts to discuss their specific flour questions or dough-related dilemmas.
"We're truly on a mission to rescue pizza makers from crust catastrophes and hope those who need some help troubleshooting will seek us out at Pizza Expo," said Tom Santos, who serves as a Doughminator and has seen just about every type of dough issue throughout his long career as both a bakery owner and field sales rep at General Mills. "As always, we stand ready to serve and help attendees solve common dough dilemmas and learn how to bake the perfect pizza crust."
Pizza Crust Boot Camp, a highlight of the Pizza Expo, is a free seminar that teaches attendees how to improve pizza-crust production techniques, troubleshoot dough problems and find ways to cut costs while achieving higher quality. In addition to Pizza Crust Boot Camp, The Doughminators will host free dough demonstrations at the General Mills' booth and be available to help operators identify the best flour type to meet their needs.
Pizza Expo attendees who stop by the General Mills' booth (#2117) will learn about a variety of flour options, from  untreated/clean label and organic to General Mills' latest offering—Di Prim' Ordine Farina, a European-style flour available in operator-friendly 27.5-pound bags. The Doughminators will conduct live demos of this new Neapolitan "00-style" flour so attendees can see the new item in action. Attendees will also have the chance to take a photo with the Pillsbury Doughboy and take home a variety of fun giveaways such as bowl scrapers, pizza cutters, laminated water charts, tote bags and Pillsbury Doughboy swag.
Schedule of General Mills Activity at Pizza Expo:
Dough-Making Demonstrations (Booth #2117):
Tuesday, March 22 and Wednesday, March 23: noon and 1:30 p.m.

The Doughminators will be available to dish about dough, conduct demos and answer questions.
Pizza Crust Boot Camp (Room N-208):
Tuesday, March 22 and Wednesday, March 23: 9:30-11 a.m.

During Part I (technical), attendees will learn about basic dough formation along with the interfunctionality of ingredients and applications of specialty ingredients.
Tuesday, March 22 and Wednesday, March 23: 3:30-5 p.m.

Part II (practical) covers the dough-making process and discusses various dough-processing methods as well as how to make "emergency" dough.
Pizza Expo attendees can also inquire about making an appointment with a member of the General Mills sales team for a product consultation and visit at their own operation. For those who can't make it to the Pizza Expo, General Mills' website for pizzerias offers helpful resources including dough troubleshooting tips and dough-making video demonstrations: http://www.generalmillscf.com/industries/pizzeria.
About General Mills Foodservice
General Mills Foodservice serves the convenience, foodservice and bakery industries across North America by providing quality products from time-trusted brands along with culinary, nutrition education and marketing resources to help operators succeed. Its distinguished brand portfolio includes Big G Cereals, Yoplait, Nature Valley, Gold Medal, Pillsbury, Chex Mix, Bugles, Gardetto's and Annie's. For more information, please visit www.generalmillsfoodservice.co
# # #
Media Contact:
Sarah Peterson
651.646.8233
sarah.peterson@genmills.com